Módulos Pequenos - Módulos Independentes
Devido à sua flexibilidade, a Resun pode produzir módulos off-grid ou on-grid para atender as diferentes demandas dos consumidores. Os módulos off-grid compõem painéis solares poli e mono de 3 à 210 W. Nossas criteriosas técnicas de design e produção garantem uma performance de alto desempenho e de longo prazo em cada módulo produzido. Nosso rigoroso sistema de qualidade e nossa infraestrutura de testagem interna garantem que os módulos da Resun Solar atendam aos mais altos padrões de qualidade.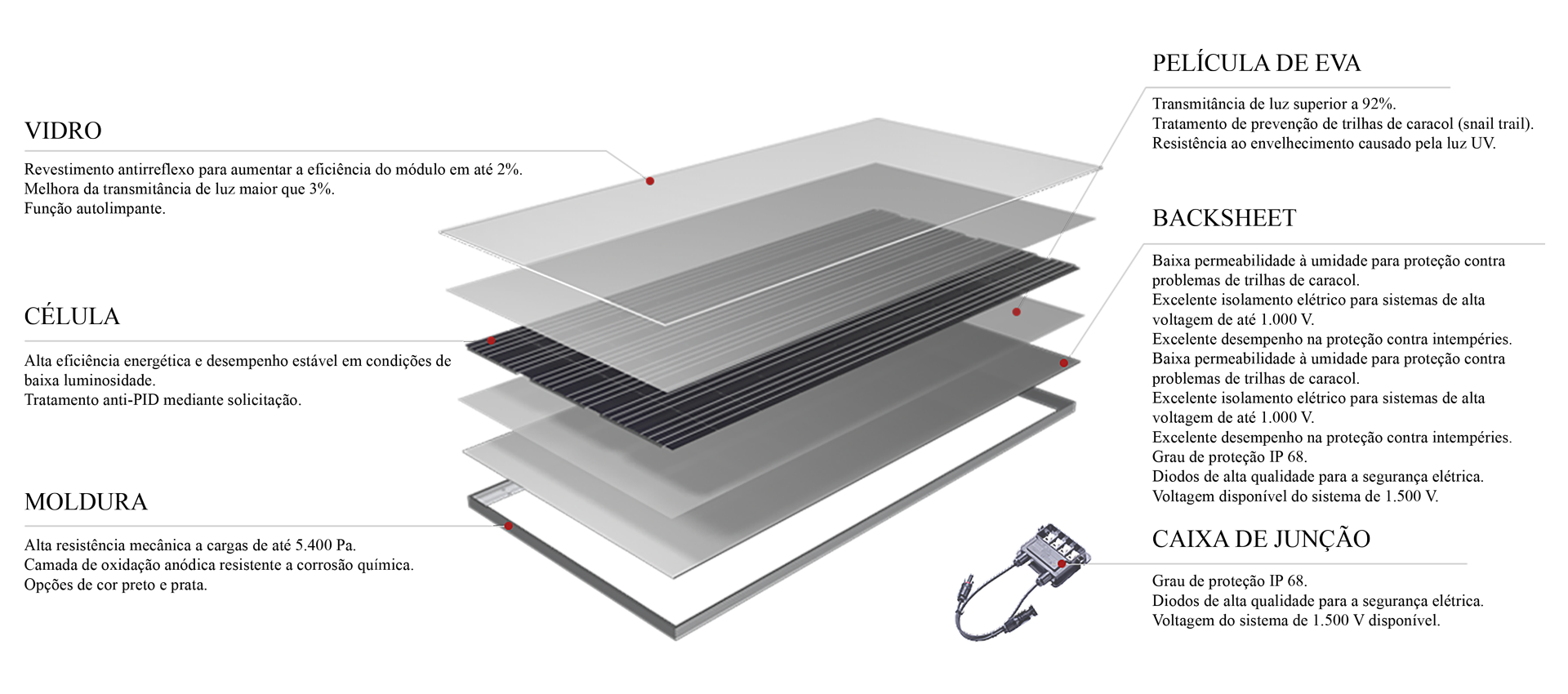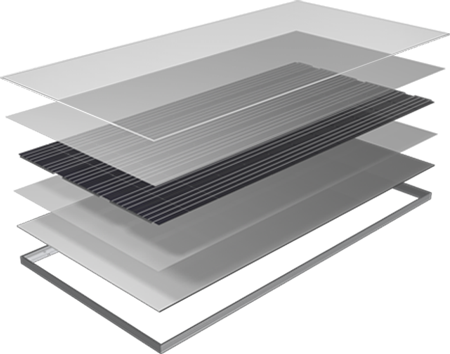 GLASS
Anti-reflective coating to increase the module efficiency up to 2%.
Light transmittance improvement above 3%.
Self-cleaning function.
BACK SHEET
Low moisture permeability against snail trail defect.
Excellent electric insulation for high system voltage up to 1000V.
Outstanding weatherproof performance
CELL
High power efficiency Stable performance under weak light conditions.
PID free treatment upon request.
FRAME
Strong mechanical load resistance up to 5400 Pa.
Anodic oxidation layer resistant to chemical corrosion.
Silver and black color optional.
EVA FILM
Light transmittance more than 92%.
Snail trail prevention treatment.
UV resistance against ageing.
JUNCTION BOX
IP 67 protection grade.
High quality diodes for electric safety.
1000V system voltage available.