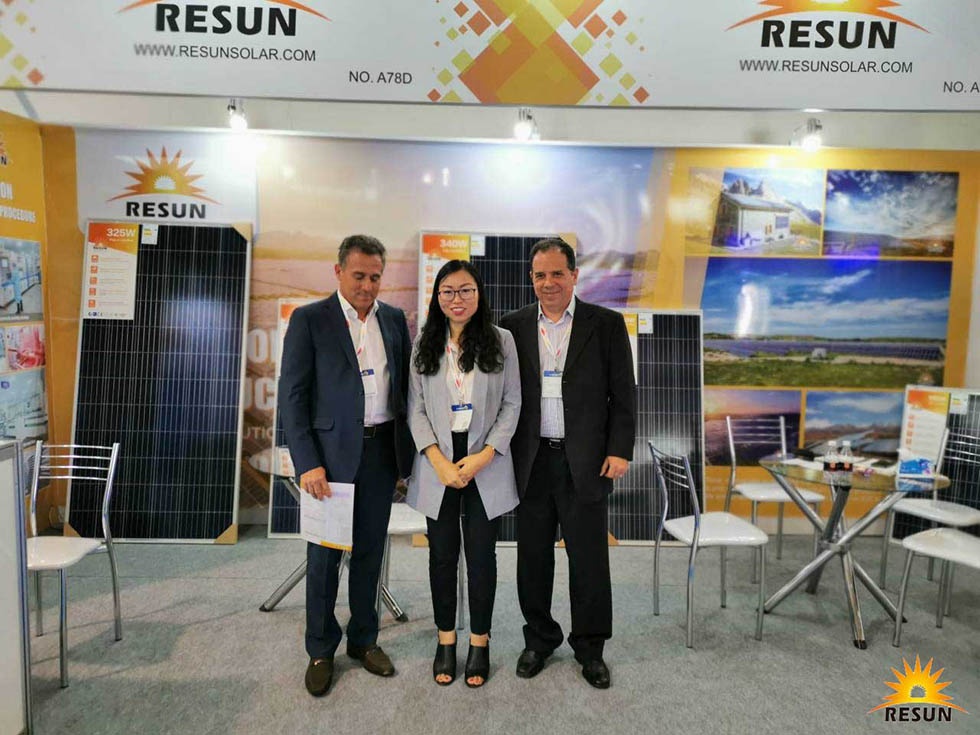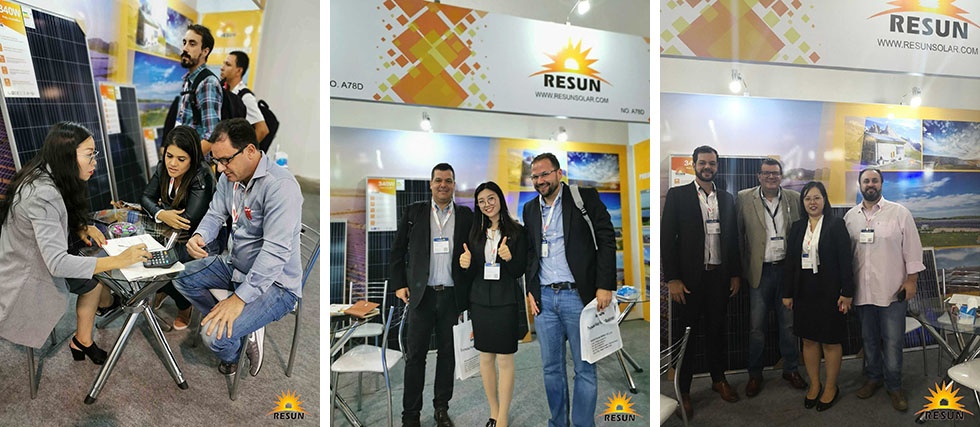 In past 10 years, Brazil has gained remarkable social and economical development. It has become the 6th largest economy globally. The solar energy market of Brazil is developing vigorously, also the government provides much support on funds and policy to promote local solar market progress, which effectively contributes to the high prosperity of global renewable energy development.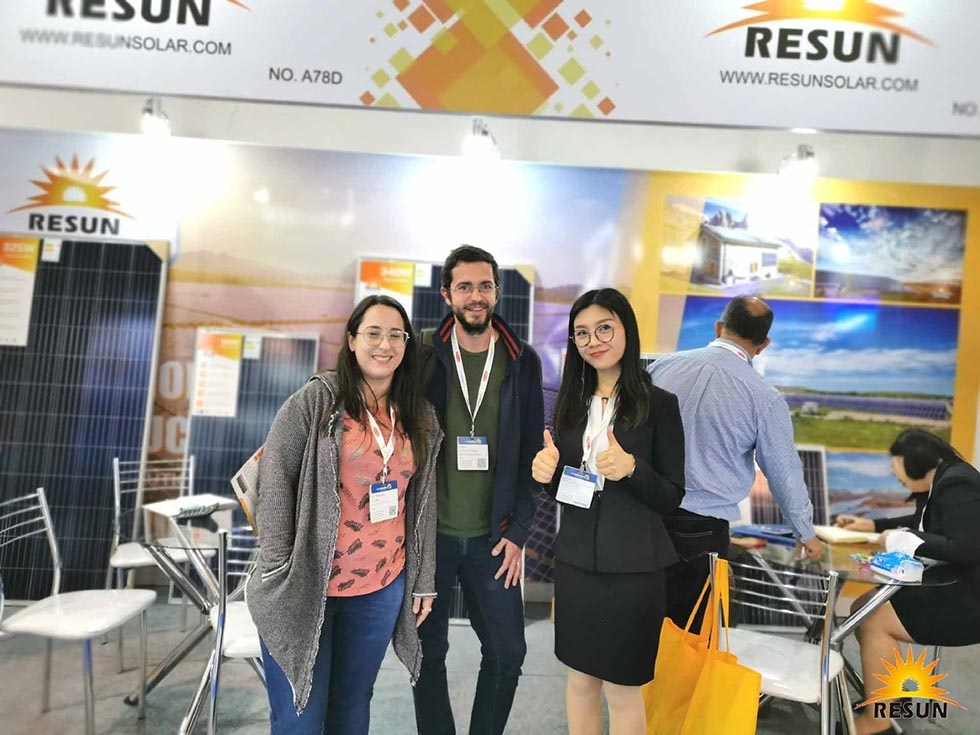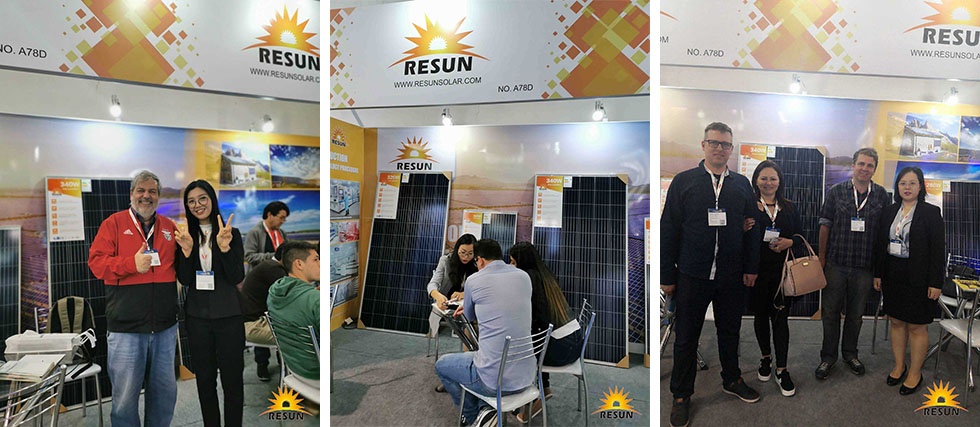 Our booth No. is A78D, located at the entrance of the exhibition hall. In the expo, our ResunSolar team represented our high quality and high cost-effective solar modules, and attracted many customers discussing about products and cooperation in future with us. We brought six models of solar panels with INMETRO to the expo, which are popular and efficient for Brazilian solar market.
By this exhibition, we have a more throughout understanding on the solar energy market of Brazil and South America. In the pleasant discussion with customers and visitors, we are also inspired by them and learn by heart we need to more dedicated and continuously be innovative and ambitious to satisfy our customers extensive demand of high quality and high cost-effective solar moduels.
We are very grateful for all the customers and visitors for visiting our booth and providing us with many valuable suggestions and comments, which are very significant to our growth and nuclear value of our company. In 2020 Intersolar South America, we will bring more high quality and high cost-effective solar modules for all customers, we will continuously spare no effort to satisfy our customers demand on solar energy. Let solar energy make our world more beautiful and ecological !